The Wellness Institute
Norwalk, CT
Intern
January 2017 – Present
Assistance with front desk clerical tasks. Observation and basic assistance with alternative therapies.
Responsibilities and tasks:
Technology processes
Marketing and advertising consulting and coordination
Stocking shelves and inventory management assistance
Learning Ondamed® PEMF therapy
Connect Flow Enhance
Fairfield County, CT
COO, CPIO
September 2015 – November 2017
Co-Founder of media production and publishing company specializing and focusing on energy awareness education.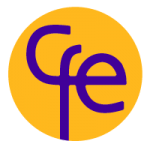 Selected responsibilities:
General operational oversight
Business process design
Strategic planning
Information technology coordination
Vendor research and communication
Marketing
Networking
Independent contracting showman
Connecticut & New York
Games Manager
April 2013 – October 2017
Game Operator
October 2006 – April 2013
Competent traveling carny.
Responsibilities:
Customer service
Teardown, trailer-tow preparation
Turning frowns upside-down
Outer Island Research & Education
New Haven, CT & Branford, CT
Webmaster &
Internet Consultant
March 2014 – February 2016
Website Redesign Consultant
October 2013 – March 2014
Website coordination for marine biology research and education non-profit organization.
Featured accomplishment: Outer Island aerial tour video
Additional accomplishments:
Implemented content management system, replacing static HTML website
Consolidated extraneous and repetitive content
Proposed and implemented new streamlined visitor scheduling system
Creative freelance
Connecticut & New York
September 2007 – February 2016
Created video, web, and print projects for a broad range of clients. Also offered marketing and creative consulting.
Client pool sample:
Business etiquette consultant
Fashion designer
Independent musician
Independent film company
Online clothing retailer
Very Special Thoughts
New Haven, CT
Creative Director,
Co-Director of Innovation
February 2015 – September 2015
Creative Director,
Digital Marketing Director,
March 2014 – February 2015
Art Director,
August 2013 – March 2014
Graphic Designer,
October 2012 – August 2013
SCSU Division of Institutional Advancement
New Haven, CT
Graphic & Web Designer for Annual Giving
May 2015 – August 2015
Annual Giving Creative Team Coordinator
January 2015 – May 2015
Annual Giving Team Design Intern
June 2014 – December 2014
Student Worker
January 2013 – June 2014
Design and marketing work, and event planning and management for Southern Connecticut State University's annual giving programs.
Featured accomplishment: Created branding for internal campus Faculty and Staff "HOOT Campaign" annual giving program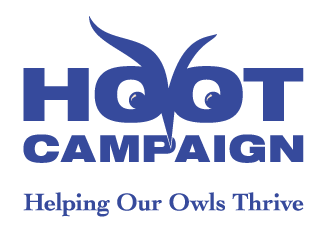 Other accomplishments:
Implemented alumni annual giving email campaign
Contributed to planning of philanthropic events
DJed and MCed campus philanthropic events
dee•jay•ess•cueb'd
Connecticut & New York

Disc Jockey
Master of Ceremony
March 2007 – July 2015
Mobile party and event DJ and MC, "jukebox DJ" niche.
SCSU Department of Music
New Haven, CT
Student Worker, Internet Presence
January 2014 – December 2014
Student Worker, Electronic Music Studio
September 2011 – December 2013
Student assistant and worker for Southern Connecticut State University's music department.
Responsibilities and accomplishments:
Helped set up new recording and electronic music studio
Oversaw open studio hours in electronic music studio
Assistant to instructors during classes in electronic music studio
Department website updating and maintenance
Education & Certification
RP Qigong Professional Healer Training (2017)
The Omega Institute for Holistic Studies, Rhinebeck, NY
Small Business Development Academy (2016)
Greater Norwalk Chamber of Commerce, Norwalk, CT
Bachelor of Art (2014)
Music
Music Theory and Composition, Electronic and Recording Studio Theory
Magna cum laude
Southern Connecticut State University, New Haven, CT
Bachelor of Science (2014)
Studio Art
Graphic Design
Magna cum laude
Southern Connecticut State University, New Haven, CT
Interpersonal
Leadership
Management
Communication
Listening
Intrapersonal
Curious
Philomathic
Motivated
Self-aware
Creative
Innovation
Process design
Organizational design
Information design
Languages
American English (fluent)
Swiss German (fluent)
German (proficient)
Guacamole & Mango Sauce (tacos)
Art
The beach, ocean, water
The cake at Savor (please tell Rex I say hi!)
Creative problem solving
Food (I'd try most things at least once)
Hiding easter eggs on my website
Human nature and the human experience
Innovation
Meditation
Natural medicine
Nature and being outdoors
Personal growth
Philosophy
Qigong
The road less traveled
Traditional Chinese Medicine
Traveling
...among others